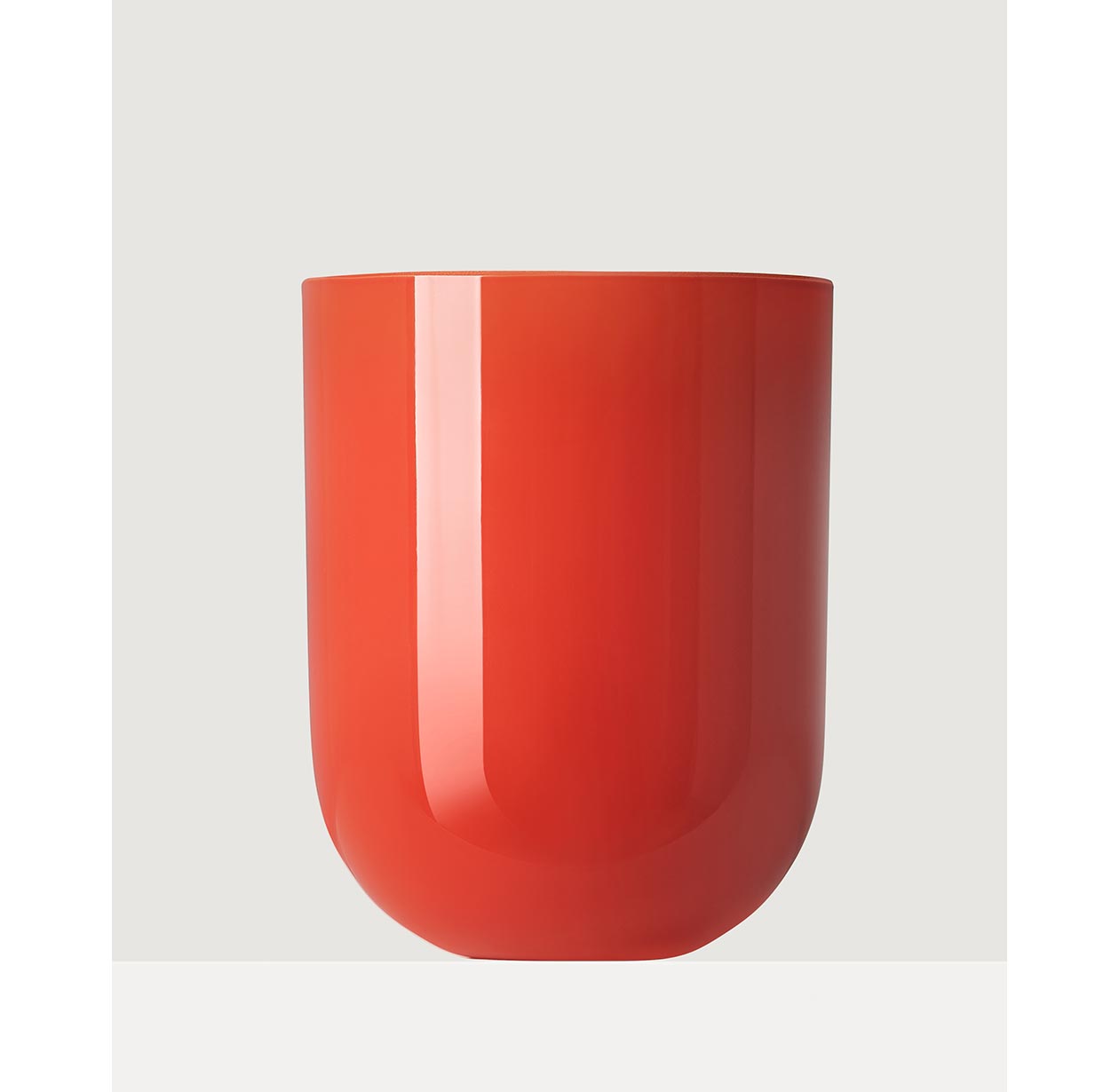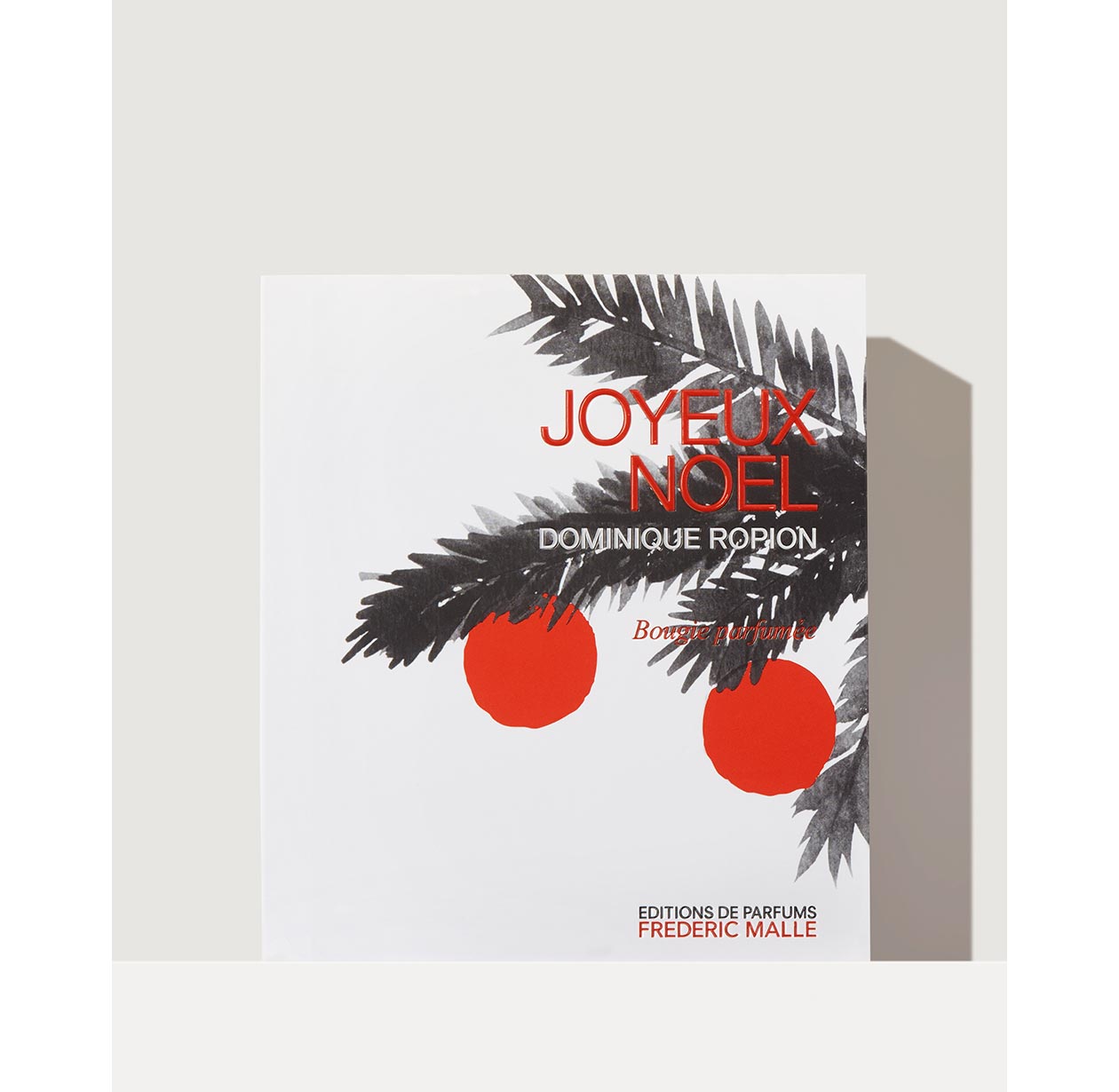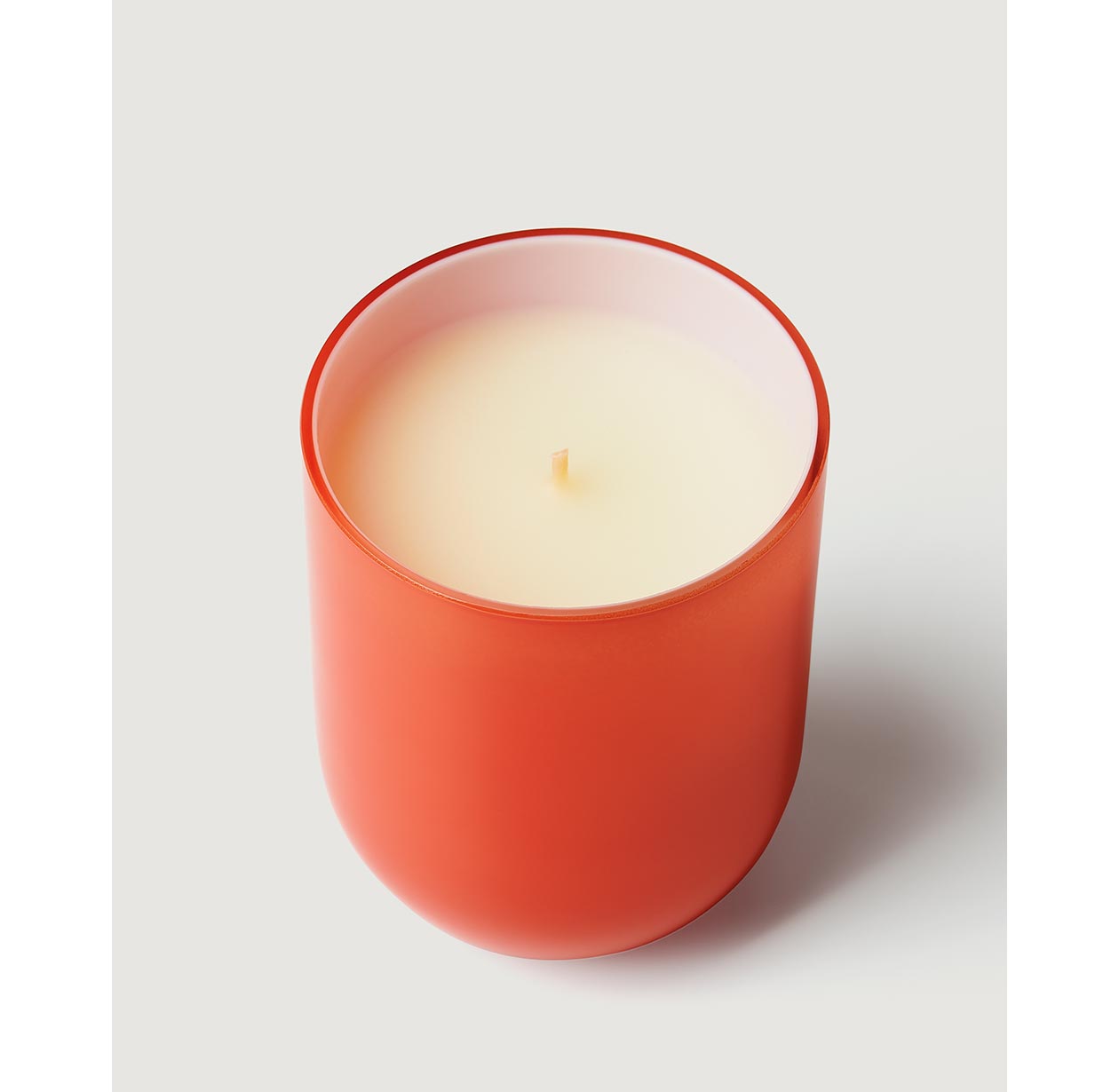 JOYEUX NOEL
Dominique Ropion
Complimentary shipping available.
Description

Christmas means a particular atmosphere and colors - mostly red & green, and a scent comprising pine, amber, cinnamon and a touch of cotton candy. A few years ago, Dominique Ropion made an olfactory sketch of this unique December scent. Himself and Frédéric Malle decided to "polish" it to make it even more comfortable and diffusive, to adapt it to the very specific requirements of a scented candle. This creation is called "Joyeux Noël" and will be available for a limited time only.

Our unique candle recipes are composed of vegetal and tallow waxes. The jar has a minimalistic color dichotomy, red on the outside and white on the inside, in matte porcelain. These candles are 100% handmade.

Product Information: Burn time 50 Hours. Do not burn longer than two hours or unattended. Allow to solidify before relighting. Should black smoke appear, trim the wick. It should be clean and no longer than 1/4" (6 mm). Do not burn down to the bottom, or on or near anything that can catch fire. Keep out of reach of children and pets.

Details

Prominent notes: Pine, Amber, Cinnamon, Cotton Candy

100% handmade with a burn time of up to 45 hours.

Vegetal and tallow waxes are used in unique recipes to optimally diffuse each of our scents to their highest olfactory potential.

220g single-wick candle.